Who doesn't love free! Take advantage of free admission days offered by museums across the Bay Area.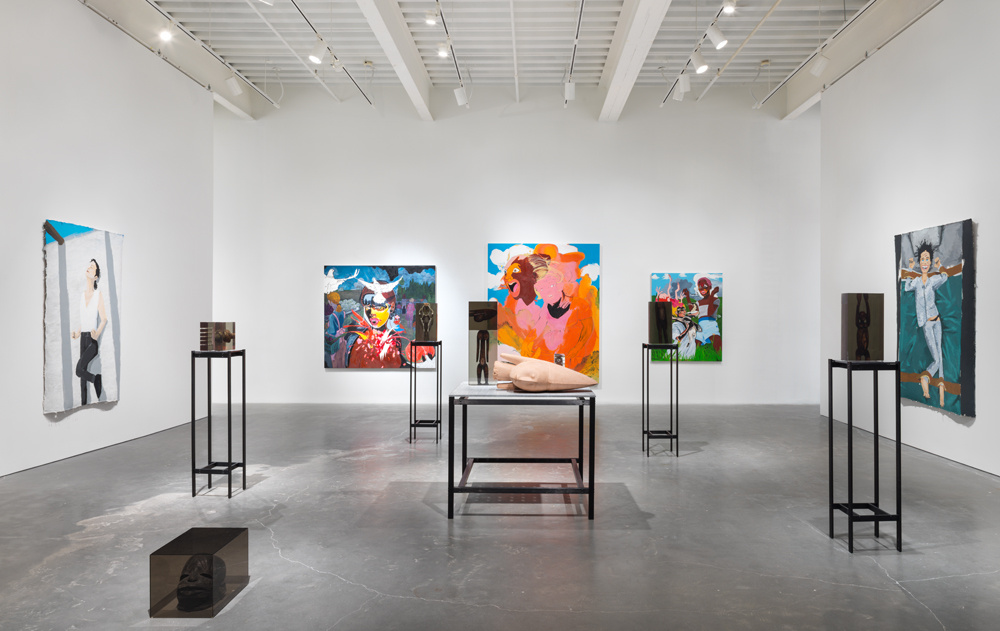 SAN FRANCISCO
Asian Art Museum – FREE first Sundays
The Asian Art Museum of San Francisco – Chong-Moon Lee Center for Asian Art and Culture is uniquely positioned to lead a diverse, global audience in discovering the distinctive materials, aesthetics and intellectual achievements of Asian art and cultures, and to serve as a bridge of understanding between Asia and the United States and among the diverse cultures of Asia.
Legion of Honor – FREE first Tuesdays for all & FREE every Saturday for SF residents (starting April 6, 2019)
Built to commemorate Californian soldiers who died in World War I, the Legion of Honor is a beautiful Beaux-arts building located in San Francisco's Lincoln Park. Overlooking the Pacific Ocean, Golden Gate Bridge and all of San Francisco, the Legion is most noted for its breathtaking setting. Its collections include Rodin's Thinker, which sits in the museum's Court of Honor, European decorative arts and paintings, Ancient art, and one of the largest collections of prints and drawings in the country.
Yerba Buena Center for the Arts (YBCA) – FREE first Tuesdays
YBCA is one of the Bay Area's premier venues for adventurous art. A multidisciplinary art center, the YBCA features exhibitions, performance, film/video, and community engagement programs, along with rotating art exhibits with a focus on contemporary and emerging art from the Bay Area and beyond.
De Young Museum – FREE first Tuesdays for all & FREE every Saturday for SF residents (starting April 6, 2019)
Founded in 1895 in Golden Gate Park, the de Young Museum is a landmark art museum that showcases the museum's priceless collections of American art from the 17th through the 20th centuries, and art of the native Americas, Africa, and the Pacific.
Museum of the African Diaspora (MoAD) – FREE third Thursday Evenings 5-8pm
MoAD, a contemporary art museum, celebrates Black cultures, ignites challenging conversations, and inspires learning through the global lens of the African Diaspora.
Exploratorium – FREE Community Days – Thursday March 14, 2019 & Sunday May 12, 2019
The Exploratorium is a twenty-first-century learning laboratory, an eye-opening, always-changing, playful place to explore and tinker featuring hundreds of science, art, and human perception exhibits.
Contemporary Jewish Museum – FREE first Tuesdays
The Contemporary Jewish Museum engages audiences of all  backgrounds through dynamic exhibitions and programs that explore contemporary perspectives on Jewish culture, history, art, and ideas. And the architecture of the Museum itself is a work of art.
BERKELEY
Berkeley Art Museum (BAMPFA) – FREE first Thursdays
BAMPFA, the UC Berkeley Art Museum and Pacific Film Archive, is the visual arts center of the University of California, Berkeley. Their mission is to inspire the imagination and ignite critical dialogue through art and film.
OAKLAND
Oakland Museum of California – $5 suggested donation for first Sundays
As the only museum to focus entirely on the art and history of California, the diverse collections on display in the 300,000 square foot building present the art and tell the history of California from many angles. The museum invites visitors to experience the history of California through interacting with art, becoming art, and rewriting history.
Chabot Space and Science Center – Reduced $5 admission after 6pm on first Fridays
Chabot features a 241-seat full dome planetarium, interactive and hands-on exhibits, space artifacts, a giant screen theater, a Challenger Learning Center, and the only research-level telescopes regularly available to the public for weekly live viewing in the Western United States.
SAN JOSE
San Jose Museum of Modern Art – FREE Community Days: SJMA offers three free lively community days each year: El Día de los Muertos (October or November), Lunar New Year (February), and Maker Day (June). SJMA also offers free admission on International Museum Day (May 18). Check their calendar of events for specific upcoming dates.
SJMA is a leading showcase in the Bay Area for modern and contemporary art. The Museum has earned a reputation for its fresh, distinctive exhibitions, addressing major trends in international contemporary art, architecture, and design, with an ongoing commitment to also place the work of California artists in national and international context.
San Jose Museum of Quilts and Textiles – First Fridays: Pay what you can 11am – 4pm, and FREE 7pm – 10pm
The Museum is the nexus for fiber artists, art lovers, collectors, quilters, and crafters who share a passion for fiber art and a deep commitment to its preservation and evolution.
SAUSALITO
Bay Area Discovery Museum – FREE first Wednesdays
Children's museum with 7.5 acres of indoor and outdoor space. Engage children with fun and creative activities and exhibits that encourage them to use problem-solving and thinking skills
SANTA CRUZ
Santa Cruz Museum of Natural History – FREE first Fridays
Connect with nature at the Santa Cruz Museum of Natural History, a place for learning, exploration and building community located in a beautiful building right on the beach in Santa Cruz. Permanent exhibits include wildlife and habitat displays, artifacts and cultural exhibits of the Ohlone, a garden learning center, plus exhibits on the geology of Santa Cruz, and Monterey Bay marine life.
And if you're a Bank of America card holder….
Enjoy free admission to participating museums on the first full weekend of every month! Including select museums in the Bay Area and surrounding cities: San Francisco, San Jose, Mountain View, Oakland, Sacramento and Monterey. Full list HERE.
Please note that holidays can affect opening days, so please check with the museums first before attending.
*Updated 2/5/2019
Sierra Roth
REALTOR ®, BRE #01950753
M: 209.629.7573