There is something to do just about every weekend in the Bay Area during the summer! From art & wine festivals, to music events, and kids activities, there is certainly something everyone can enjoy. Mark your calendars!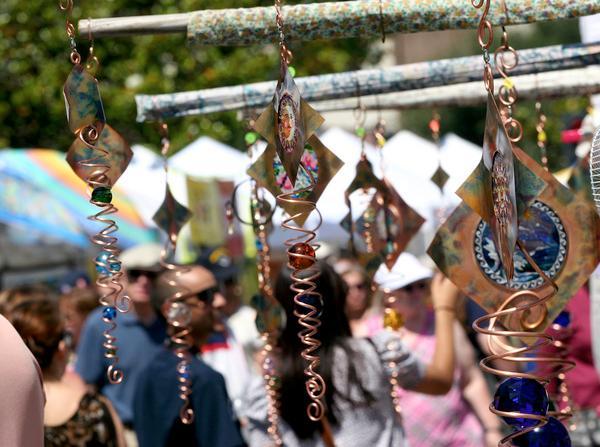 Stern Grove Festival – San Francisco
Sundays @ 2pm, June 16 – August 18 – Free Admission & Picnic Tables for Paid Reservation
Stern Grove Festival Association is a non-profit organization whose mission is to make live musical experiences accessible to all.
Every year since 1938, the organization presents Stern Grove Festival, a free concert series, in Sigmund Stern Grove, a beautiful outdoor amphitheater located at 19th Avenue and Sloat Boulevard in San Francisco.
Monterey International Blues Festival
Saturday, June 29 – 11am – 7:30pm – $35-$125
The Monterey International Blues Festival is back for its third year, as they strive to preserve the Blues, that great American tradition, with a day of fun in the sun for the whole family (kids 10 and under get in for free*) and of course, the best blues in the Bay Area.
Saturday & Sunday, July 6-7, 10am – 6pm – FREE
Blending art and soul in one of the country's most unique neighborhoods, the Fillmore Jazz Festival is the largest free jazz festival on the West Coast, drawing over 100,000 visitors over the Independence Day weekend on Fillmore Street in San Francisco between Jackson and Eddy streets.
Saturday & Sunday, July 14-15, 10am – 6pm – FREE
Showcases the distinctive works of artists and craftspeople from more than a dozen states, features select vintages from local wineries, wide variety of foods, free concerts and activities and entertainment for children.
July 26, 7 & 28 – Tickets for Purchase
Great food, live entertainment, cooking competitions, and more!
Saturday & Sunday, August 3-4, 10am – 6pm – FREE
The Fremont Festival Of The Arts is the largest free street festival west of the Mississippi, attracting nearly 400,000 people annually & has activities and entertainment for the entire family.
20th Annual Laurel Street Fair World Music Festival 
Saturday, August 10, 11m – 7pm – FREE
Rich with rhythms from around the globe and around the corner, the Laurel Street Fair is dedicated to celebrating the cultural roots, community and traditions of Oakland. Attractions include World Music Performances, DJ's, Community Yoga, Artisan Vendors, Craft Beer Garden, Local Food Court, Kid's Carnival & Petting Zoo.
Saturday & Sunday, August 17-18, 10am – 6pm – FREE
Polk Street Blues Festival will feature 2 stages of live blues, arts and crafts exhibitors, gourmet food booths, local restaurants, community booths, hands on kids activities and rides, a farmers market, bistro style seating areas, & craft beer and fine wines.
Saturday, August 17 – $25
The Festival will feature local Latin music ensembles, as well as internationally-renowned artists, merchants, food vendors, artisans, and community organizations.4
October 6-14, 2019
Held annually between the Golden Gate Bridge and Alcatraz, The San Francisco Fleet Week Air Show Presented by United attracts fans from all over the globe. The waterfront event is headlined by The U.S. Navy Blue Angels and is the only air show in the United States with a commercial airliner, the United 777, to perform a fully choreographed act.
*Updated 6/24/2019