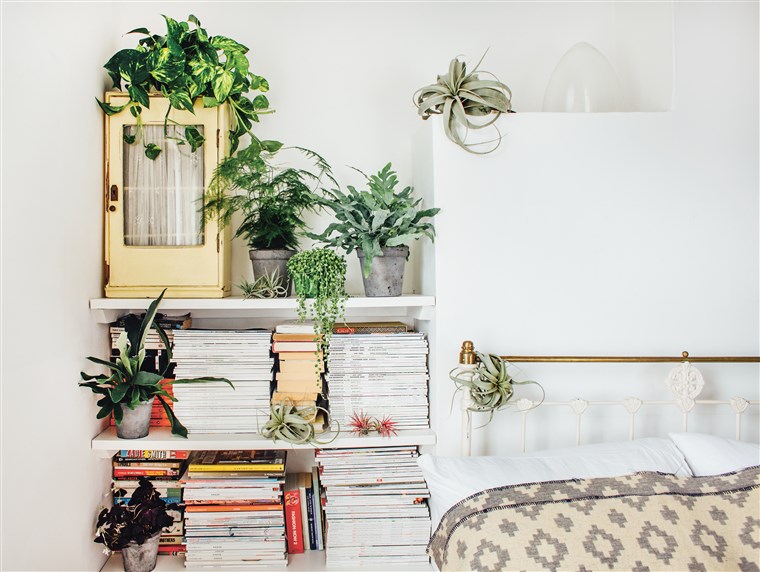 ZZ Plant – one of the lowest maintenance options on the market. It only needs to be watered three times a month, doesn't require a lot of light, and will not attract bugs or other pests.
Air Plants – these natural wonders sustain themselves on moisture from the air, and require no soil to grow. They usually are displayed in stylish air plant holders, adding an extra flair to your space
Ficus Danielle – if you are looking for a statement maker and have space for a 3-foot tree, this is the plant for you. It has a twisted trunk and waxy leaves, and requires medium to bright sunlight
Bird's Nest Fern – these plants do well in bathrooms and confined spaces, can thrive in low light, and can be either hung or potted
Pothos – these truly do your indoor space a favor by purifying the air and can strip your home of toxins known to form in carpets and rugs. These plants look beautiful hanging from a basket with their leaves draping down 
Iron Plant – The iron plant can survive in low light, poor soil, and with minimal water, making it one of the most durable indoor plants. The deep green leaves also make for a stunning pop of color in your home.
Peace Lily – with some medium to bright indirect sunlight, these plants will flower delicate, white lilies. They only require watering once a week so are great for an office
Snake Plant – with mighty durable leaves, these treasures can survive almost any environment. They only require occasional watering, letting the soil dry between between waterings. 
Aloe Vera – a household staple for those looking for a plant that also serves as an instant medication for any topical skin ailments like scrapes and burns
Fiddle Leaf Fig – this plant offers a unique shape – tall but not wide, so it is great if you have minimal floor space. It requires medium light but only needs to be watered when the soil is dry to the touch
Posted on July 30, 2019 at 5:17 am
Sierra Roth
|
Category:
Home & Garden & Design
|
Tagged

aloe vera, bay area, garden, home, home buyer, home buying, home decorating, home design, home seller, home selling, house, indoor plants, interior design, low maitenance, plants, plants for home, real estate, succulents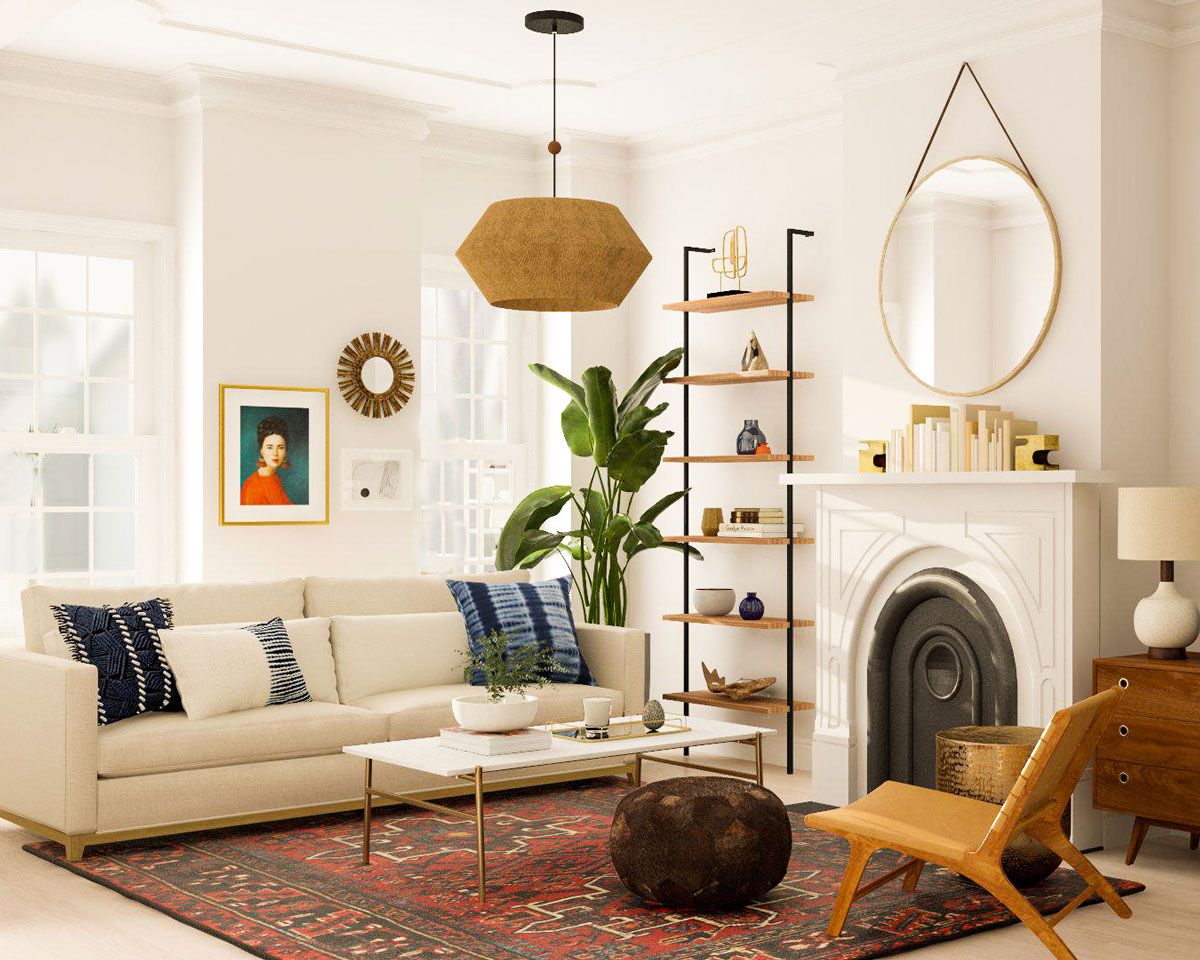 Change your throw pillows – create some dimension by getting pillows with varying textures and sizes, and make sure they reflect your personality! Switching up throw pillows for the changing seasons is a great way to refresh
Get a new rug – this can really change the look and feel of a room, almost as much as a new paint color can. Finding the right size rug that works well with the rest of your furniture is key – don't settle until you find the right one!
Rearrange your furniture – what is especially great about this idea is that you don't have to work anything new into your space. Pay attention to the visual weight balance of the room If you have something large on one side, balance it out with something equally large or a cluster of small items on the other side
Change your coffee table vignette – adding things like fresh flowers, candles, decorative coasters, or an art book are great pieces to add to your coffee table. Because most of these items are small and inexpensive, you can interchange them as often as you'd like!
Update your walls – you don't always have to change your paint color to breathe new life into your walls. Adding art, hanging tapestries, shelves, or even draping lights can make a big impact
Mount some shelving – this is a game changer! There are so many variations of wall shelves; different sizes and colors, different ways to stagger them, and of course an endless amount of what you can actually showcase on them
Add some greenery – a stellar way to literally breathe life into your space! Add them to your coffee table, your wall shelves, hang them from the ceiling, place them on the ground in pots or on a pedestal. Opportunities are endless!
Posted on July 30, 2019 at 4:58 am
Sierra Roth
|
Category:
Home & Garden & Design
|
Tagged

bay area, buying a house, california, decorating, design ideas, home buyer, home buying, home makeover, home seller, interior design, living room, living room ideas, real estate, remodeling, updates